Mary's
Yes

Brought Christ into the world.
Yours Can do the same
Please Respond by: December 31, 2017
Your yes can help provide Catholic Leadership Institute's world-class leadership training for clergy, seminarians and lay leaders who cannot afford it and expand our reach into parishes across North America. Your yes can help transform these leaders in remarkable ways, impacting their parishes and the communities they serve.
Now more than ever, we ask you to say yes.
Ministry Alert. Right now Catholic Leadership Institute has a unique opportunity to bring its transforming Disciple Maker Index (DMI) to 100 parishes in need. Our goal is to raise $235,000 by Dec. 31st to make that possible.
Many priests are interested in this program, yet need the financial support of our donors in order to make the commitment and see their God-given vision become a reality.
This Advent, you can help parishes build a strong foundation for the future, based on real feedback and solid statistics. Investing in human potential makes a difference. When a parish community prayerfully discerns the plan God has for it, they receive the motivation, the ownership and the grace to make it happen.
Say yes. This Advent, give a gift with eternal significance.
Will you help bring the DMI to 100 parishes in need?
We are preparing for 2018 and looking beyond, adding new dioceses and parishes, deepening our partnership with those we already serve, and sustaining our leadership into the future. But we need your help. Your support underwrites these vital programs, which cannot continue without your prayers and financial assistance.
Please consider an "End of the Year" Advent gift as your personal yes. The future is worth the investment - Say yes.
Together, we can do so much more!
In Christ,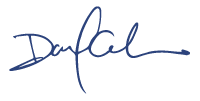 Daniel J. Cellucci
Chief Executive Officer
P.S. Mary's yes brought Christ into the world. Yours yes can do the same. This Advent, give your best gift.