As we journey towards Easter, you can play a role in the renewal of our Church by making a gift that will impact generations to come.
Whether it be the seminarian who is looking toward future priesthood with anxiety, or the seasoned bishop grateful for some outside perspective, you can make it possible for deserving Church leaders to receive world-class training, skills, and support needed to thrive.
Now in our 26th year, CLI is ready to add new dioceses and parishes, deepening our partnership with those we already serve, and sustaining our leadership into the future. But we need your help.
Many priests are interested in our programs, yet need the financial support of our donors in order to make the commitment and see their God-given vision become a reality. Your support underwrites these vital programs, which cannot continue without your prayers and financial assistance.
Our Church needs and deserves the vision, passion, and gifts of time, talent, and treasure from its leaders. Your generosity is a spring of hope for the future. Please consider a Lenten promise with a one time gift or monthly donation.
Together, we can do so much more!
In Christ,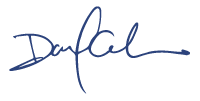 Daniel J. Cellucci
Chief Executive Officer