Annual Reports and Financials
Catholic Leadership Institute is a nonprofit institution dedicated to developing the leadership skills of our Church Leaders, priests and lay people, and we thank you for your support.The support of our generous partners and benefactors provides us with the resources to empower and educate leaders who follow in Christ's example and engage their parishes and communities in new and exciting ways.The impact of CLI's ministry can be witnessed as pastors are more effective and confident in their leadership role and parishioners are more active and work together with their pastors to create vibrant faith communities.
Current Financial Documents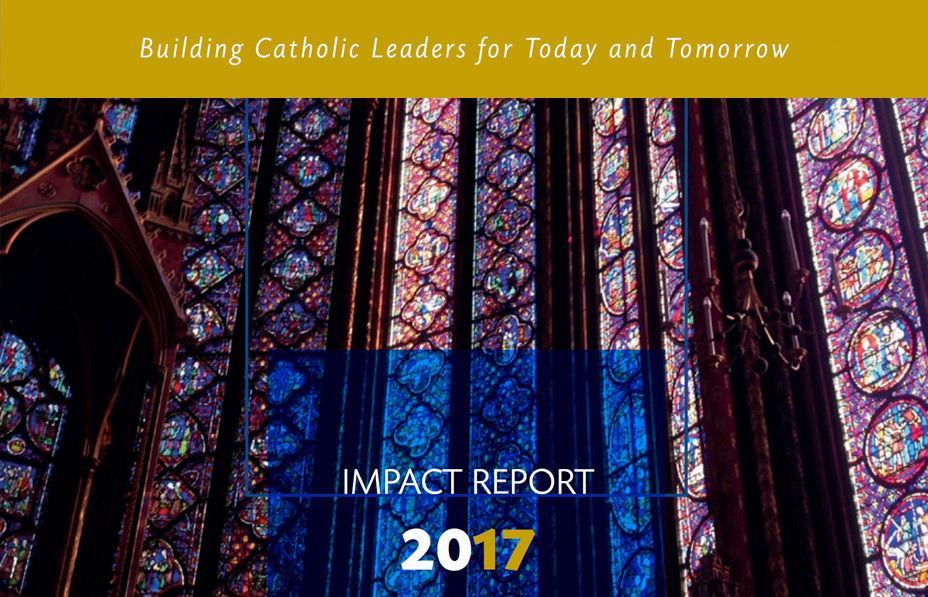 (Click the image above to view the FY2015 Impact Report)


In FY15, CLI was accredited by Pennsylvania Association of Nonprofit Organizations as successfully completing all the requirements of their licensed Standards for Excellence program. "The Seal of Excellence is granted to well-managed, responsibly governed organizations that are deserving of the public's trust," explains Tish Mogan, Standards for Excellence Director for PANO.
Previous Annual Reports