Awards for Outstanding Catholic Leadership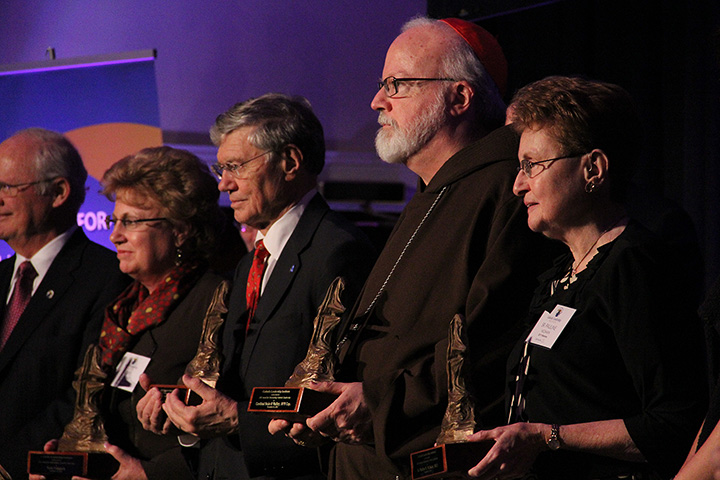 Catholic Leadership Institute honors annually, outstanding Catholic leaders, women and men -- lay, clergy, and religious whose exemplary leadership in the family, the workplace, the community and the Church has been inspired by their Catholic faith.
Previous Recipients
Clergy
Cardinal Sean O'Malley, OFM, Cap.
Cardinal Justin Rigali
Cardinal John Foley
Cardinal Daniel DiNardo
Edward I. Cardinal Cassidy
"Our Priests"
Archbishop Edwin F. O'Brien
Rev. Frank Pavone
Rev. Robert Spitzer, SJ, Ph.D.
Rev. William Byron, SJ
Archbishop Paul S. Coakley
Religious
Sister Maria Kateri de Francisco
Sr. Constance Marie Touey, IHM
Sr. Mary Rose McGeady, DC
Sister Mary Scullion, R.S.M.
Sister Briege McKenna, O.S.C.
Sr. Francesca Onley, CSFN, Ph.D.
The Holy Spirit Adoration Sisters
Lay Female
Helen Alvare
Molly Kelly
Pat Ciarrocchi
Pat DeAngelis
Dr. Theresa Burke
Immaculee Ilibagiza
Barbara Henkels
Lay Male
Secretary R. James Nicholson
John J. Quindlen
Matthew Pinto
Jim Murray
Raymond Arroyo
Curtis Martin