Episcopal Ongoing Formation & Support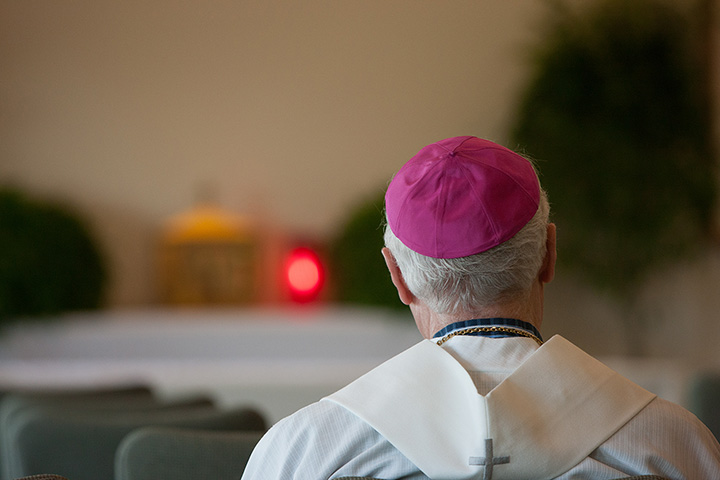 Catholic Leadership Institute respectfully offers Episcopal Ongoing Formation & Support (EOFS) sessions in thanksgiving for our bishops' shepherding ministry.
These sessions provide skill-building and coaching to our bishops as they envision a strong future for their local churches and respond to the leadership challenges they encounter. Along with leadership skill-building, each three-day session offers fraternity and prayer that enable a bishop to contemplate his role and leadership responsibilities in service to his local Church.

These sessions are supported and endorsed by Catholic Leadership Institute's Episcopal Advisory Board, its Episcopal Moderator, Archbishop Gregory Aymond. More than 90 bishops have participated in these sessions.


Past Sessions
Since 2009, Catholic Leadership Institute has offered bi-annual Episcopal Ongoing Formation & Support sessions, including the following topics.
Leadership Behaviors, Developed Values, and Versatility in Episcopal Ministry
The Art of Leading Teams for Sacred Success: Developing Senior Staff, Boards and Councils
Affirming, Defining and Clarifying Your Apostolic Role: Leading the People of God
Discern, Define and Implement Pastoral Priorities: A Diocesan Roadmap
Instinctive Leadership Behaviors, Developed Values, and Versatility as a Shepherding Bishop
Porta Fidei: The Urgency of a New Evangelization and the Leadership Required
The John Cardinal Foley Episcopal Seminar on Effective Leadership and Communication
Leading the Presbyterate: Opportunities, Priorities, and Personalities
The Power & Grace of Vision