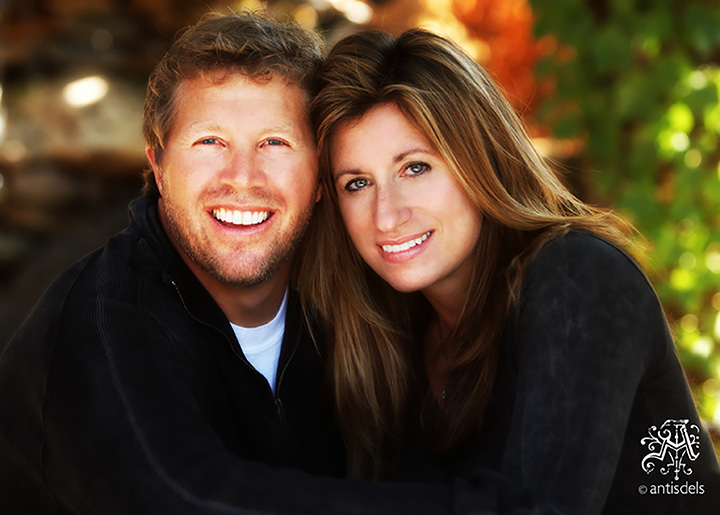 Rich and Dena Bartlett are the owners and founders of My Catholic Faith Delivered in Overland Park, Kansas. My Catholic Faith Delivered partners with faith-based institutions to better equip Catholics in their knowledge of the faith, and to carry out the evangelical vision of the Church.
This fall, thanks to Rich & Dena's amazing philanthropic generosity, Catholic Leadership Institute was able to launch Catholic Leaders Online - a cutting edge learning destination for parish staff and diocesan leaders. Catholic leaders from California to Florida have taken advantage of this innovative learning experience, which supports Catholic Leadership Institute's long-term strategic direction to be in a position to provide Catholic leadership formation to anyone, anywhere, anytime by 2015.
Q: How did you become involved with the ministry of Catholic Leadership Institute?
A: We had heard about Catholic Leadership Institute and the wonderful work they are doing while visiting the many dioceses around the country on behalf of My Catholic Faith Delivered (MCFD). Rich had an opportunity to be a part of a think tank of Catholic leaders from around the country called CLAY. Matt Manion, a member within CLAY, and Rich shared their visions about how they could help the Catholic Church continue the mission around the world and noticed how the two synergies between Catholic Leadership Institute and MCFD aligned.
Q: Tell readers about the virtual learning platform you and your team helped design for CLI learners
A: When we set out to design our platform, we decided to take the best parts of a CMS (Certi¬ cation Management System) and an LMS (Learning Managing System) and combine them together. We ended up with a platform that allows an organization to manage the whole learning experience. Using our system, the Catholic Leadership Institute staff can deliver a hybrid learning model that allows participants to understand concepts using pre-and post-learning, which results in better classroom engagement. The system then allows the Learning Leaders to customize the learning based upon the online experience.
Q: In your opinion, why is this tool so instrumental in helping Catholic Leadership Institute advance its mission?
A: Catholic Leadership Institute has a proven methodology to train our pastors, but this step alone is not enough unless we are able to provide a similar experience for his parish leadership. Time and cost are tremendous factors. How can a pastor get his entire staff trained? Our platform provides that solution for Catholic Leadership Institute by providing a flexible engaging online experience for parish and diocesan leaders at a dramatically lower cost.
Q: What excites you most about the mission of Catholic Leadership Institute?
A: We love the mission focus of the Good Leaders, Good Shepherds program. Our priests, while well trained in theology, have in many cases had little experience in running the organizational aspects of parish life. Giving them the skills to collaborate and empower others allows them to focus on the spiritual needs of their parishioners.
Q: Why do you feel it is important for each of us to use our gifts and talents in service to the Church?
A: We have a strong feeling of gratitude for all the gifts God has blessed us with and we wanted to give back our time, talent and resources to pass on our beautiful Catholic faith to future generations. We know to accomplish this we need to support our priests and teach adult Catholics more about Church teachings. Those are the respective missions of Catholic Leadership Institute and MCFD. We must use the gifts of these programs to witness Jesus Christ to others