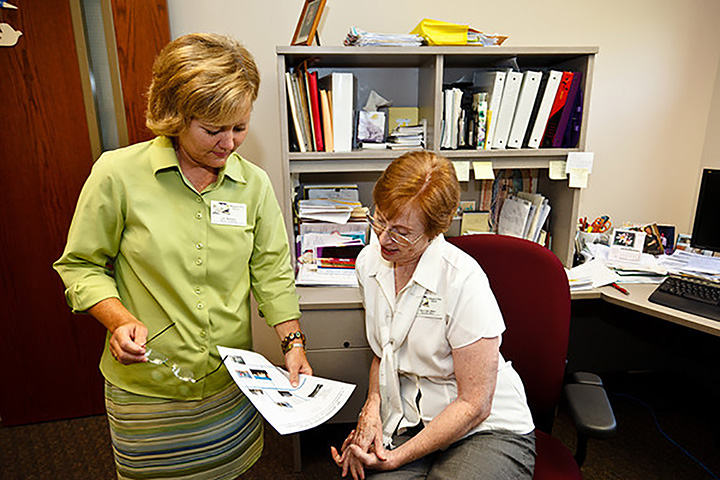 As part of Graduate & Diocesan Services, Tending the Talents is designed to support parish and diocesan leaders in their unique role in ministry. Centered on Jesus' model of leadership, Tending the Talents strengthens the talents God has given each person so that he or she can be an even more effective Catholic leader.
Tending the Talents is designed specifically for parish and diocesan leaders who work with priest graduates of Good Leaders, Good Shepherds. The curriculum complements the primary leadership skills and practices that priests learn in Good Leaders, Good Shepherds, thereby enabling all leaders of the parish or diocese to share a common leadership culture.
Tending the Talents consists of eleven days of live classroom training plus online learning opportunities. Through Tending the Talents, participants will develop…
A deeper understanding of and better appreciation for Jesus' model of leadership.
Vital, sustainable leadership skills designed for ministering in today's church.
Increased confidence and competence in ministry through greater clarity and alignment of roles and interpersonal skills.
A supportive network of peers and colleagues in ministry who seek to instill a culture of leadership in a diocese.
It is our hope that by the end of the curriculum participants will feel more equipped to use their God given talents, ultimately increasing their sense of fulfillment and joy in ministry.
Curriculum Detail
Tending the Talents is a blended learning curriculum in which participants will experience an integration of three types of learning:
Online self-paced learning
Classroom sessions
Leadership applications with their pastor or supervisor to reinforce a culture of Catholic leadership
Over the course of a year and 11 days together in the classroom, Tending the Talents participants will develop the skills to successfully lead in the following areas.
Days 1-2

Lead with Versatility

Discover your own leadership behavior style and learn how to keep your instinctive behaviors from sabotaging your leadership effectiveness.
Identify specific behaviors, values, and choices that will enable you to become a more effective leader.

Day 3

Align Your Role

Create a vision for your role and identify your key responsibility areas so that you can bring focus and clarity to your ministry.

Day 4-5

Maintain Balance and Motivation in Ministry

Articulate SMART goals and learn to assess your energy and ability for those goals in order to keep yourself motivated.
Learn to apply time management skills as part of the strategy for keeping yourself on track with your goals and vision.

Day 6

Recruit, Engage, and Develop Others

Prepare a plan to identify, evaluate, and recruit potential employees or key volunteers.
Lead and develop another to articulate his/her role, responsibilities, and goals in your parish or ministry.
Develop confidence, competence, and independence in those you lead.

Day 7-8

Communicate Effectively

Proactively listen to the needs of others and respond with effective feedback.
Understand the needs of those in your parish/organization in order to frame your message and communicate clarity accordingly.

Day 9

Resolve Conflict and Solve Problems

Learn to reconcile values and relationships in ministry by resolving conflict.
Solve persistent problems or challenges in your ministry.

Day 10

Create and Lead Teams

Learn to create high impact teams that get things done for your parish or organization.
Review your parish/organization's groups and committees to identify potential high impact teams.

Day 11

Lead in a Healthy and Holy Faith Community

Collaborate with your pastor/supervisor to implement the four disciplines of a healthy and holy parish.